The ready solution to deal with an event of Mass Casualty Incidents, efficiently and safely.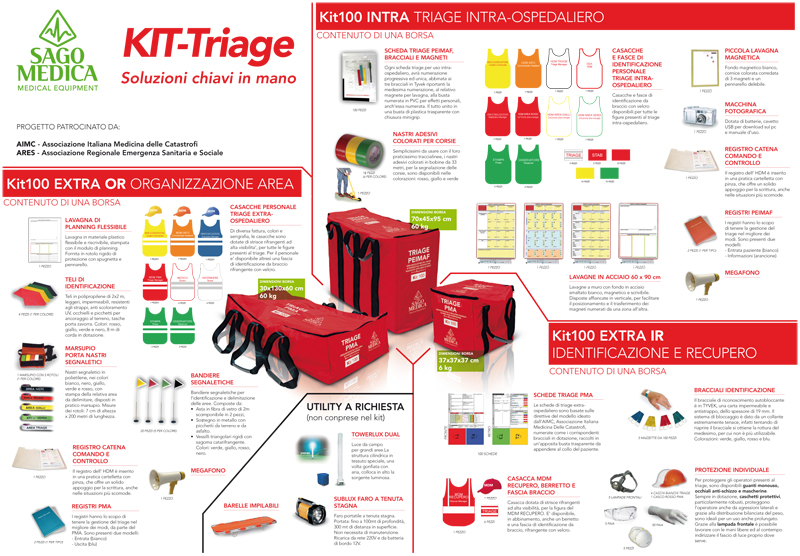 Extra-hospital triage
Directly on the site of the disaster or of the emergency, with the help of medical, paramedical and rescue means that together constitute the Advanced Medical Post, the first line of aid to the casualties.
Intra-hospital triage
It is made upon arrival of the injured at the hospital, where it is implemented the Internal Emergency Plan for Massive Influx of Injured.